[ad_1]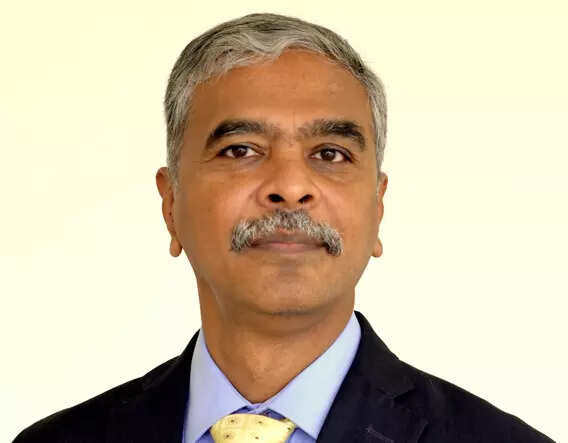 CFOs play an integral role in preparing companies for an IPO, establishing appropriate controls and processes, and ensuring regulatory compliance. ETCFO chats with Sanjeev Kumar Saxena, Group CFO of Global Health, the company that owns and operates hospitals under the Medanta brand. Kumar is excited to take the company public and shares his experience.
The issue of Global Health opens on November 3 and closes on November 7 The Gurugram-headquartered company's offer size is Rs 2,200 crore, of which Rs 500 crore is fresh issue, and the rest is offer for sale (OFS). Price range is Rs 319-336.
Global Health posted revenues of Rs 2,200 crore in FY22 at an EBITDA margin of around 23%; The firm has five facilities till date (one each in Gurgaon, Ranchi, Indore, Lucknow and Patna) and is also building a facility in Noida. Parts Edited:
Q: What were your first feelings about the company going public? Are you excited or nervous?

Sanjeev Kumar Saxena: I feel very excited and nervous. I had previous experience of seeing a company go public when I was with Bharti Airtel (a telecom firm listed in 2002). That experience helped propel Medanta into the public eye.
Q: When did Medanta first get the idea that he wanted to go public?

Sanjeev Kumar Saxena: The idea of ​​IPO first came in July 2018, when I joined the company as Group CFO. Preparing a company for an IPO usually involves the process of restating financial statements, as well as setting up adequate controls and processes. We did this exercise and then in early 2021, went on to hire four merchant bankers JM Financial, Credit Suisse, Jefferies and Kotak Securities.
In September 2021, we filed the draft red herring prospectus with the market regulator, SEBI. The company received an approval from SEBI in December 2021 However, due to geopolitical tensions that erupted later, we decided not to hit the market at that time We have been in constant touch with our merchant bankers and now the company feels like testing the market.
Q: Looking back, what do you think was your biggest challenge in taking the company public?

Sanjeev Kumar Saxena: I wouldn't say a challenge but significant effort was required to restructure the mindset of the organization.
When a company is not public, one has to prepare accounts only once a year and then audit them but for a public company, one has to prepare accounts four times a year. So a change in mindset was crucial to fuel the run of IPOs. But overall I can still say that the journey was rather smooth and not challenging..
Q: What advice would you give to a rookie finance professional with little experience looking to take a company public?
Sanjeev Kumar Saxena:
I would strongly recommend young finance people looking to take companies public to follow the 5Cs. First and foremost, character. Financial professionals need to maintain their integrity. Then comes clarity which is crucial to have especially in today's dynamic environment. These are followed by cooperation, coordination and commitment..
Another learning was that I got to taste two different dishes, which is like the experience of having two very different sets of customers. In Airtel, customers want to come and take the service, but, in medical health, no one wants to come voluntarily. So, there was good learning about how to integrate these two types of organizations.
Q: How confident are you about the company's public offering? Also, what do you want to use the proceeds for?

Sanjeev Kumar Saxena: I am quite optimistic about the company's public offering. Half of the volume is reserved for institutional investors. We have also seen good interest in our roadshow so far. The company plans to use the proceeds for larger repayments of loans (Rs 375 crore) and the rest (Rs 125 crore) for general corporate purposes.
Q: How do you see growth opportunities for your industry amid the recession?

Sanjeev Kumar Saxena: We are quite confident about the growth potential. According to some estimates, our industry will grow at a CAGR of 13-15% from FY23 to FY28. We ourselves grew our business from Rs 1,500 crore in FY20 to over Rs 2,200 crore in FY22.
While it would be difficult to share any forward-looking numbers, we are quite bullish on our growth drivers. Our mature facilities (Gurgaon, Ranchi and Indore) have already seen good growth in recent times. The Lucknow facility, which we started operations in January 2020, also broke even in its first year (of operation). This financial year, we have plans to increase bed capacity in both our Patna and Lucknow facilities. Also, Noida facility is under construction. So, those are some of our growth drivers.
Q: How much do you intend to spend on building the Noida facility in addition to capacity expansion in Patna and Lucknow? Also, how do you plan to finance your capex?

Sanjeev Kumar Saxena: Our capex this financial year is approximately Rs 300 crore. Our total debt as at the end of June quarter is Rs 842 crore which will come down by Rs 375 crore after we receive the IPO proceeds.
We should be able to fund capex through internal savings but we can also raise money from banks if needed. The company has a very strong balance sheet. Our liquidity position is quite good. We have Rs 500 crore in cash. That being said, we will use money judiciously based on opportunities.
Q: What are your top two focus areas in the next 12-18 months?

Sanjeev Kumar Saxena: The first is to ensure that the company continues to grow financially, and the second is to continue to be a key team member to enable the company to develop its future growth plans.
[ad_2]

Source link