WEROCK equips the rugged Rocktab S512 tablet with 12th generation Intel processors | Tech Reddy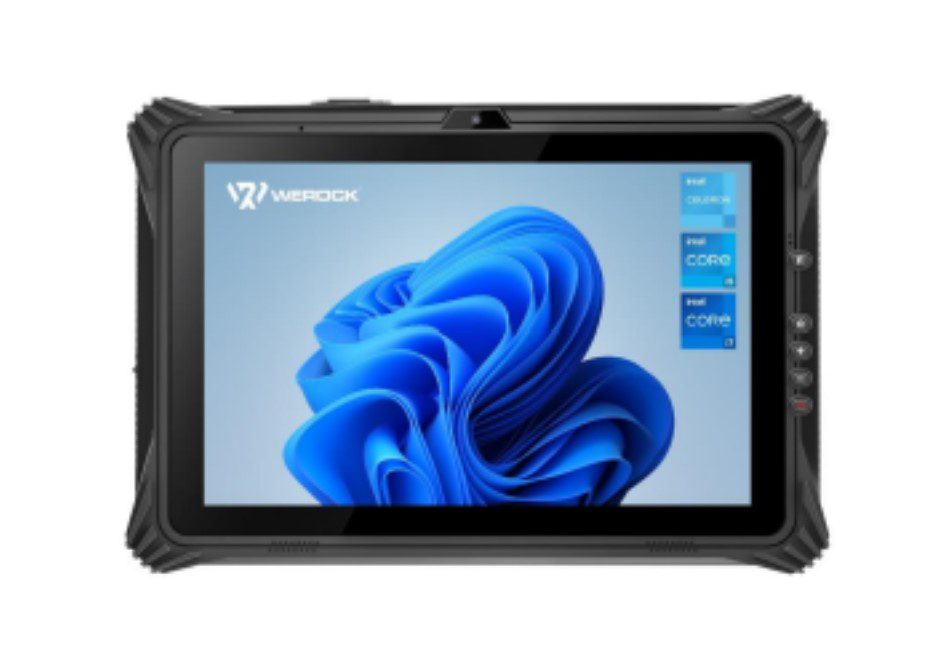 [ad_1]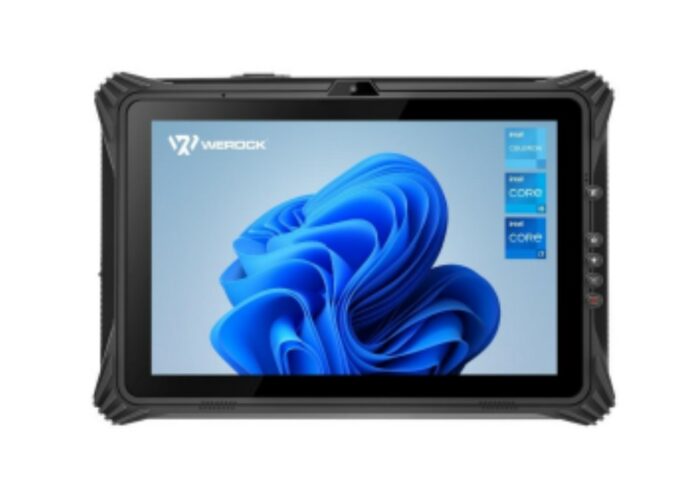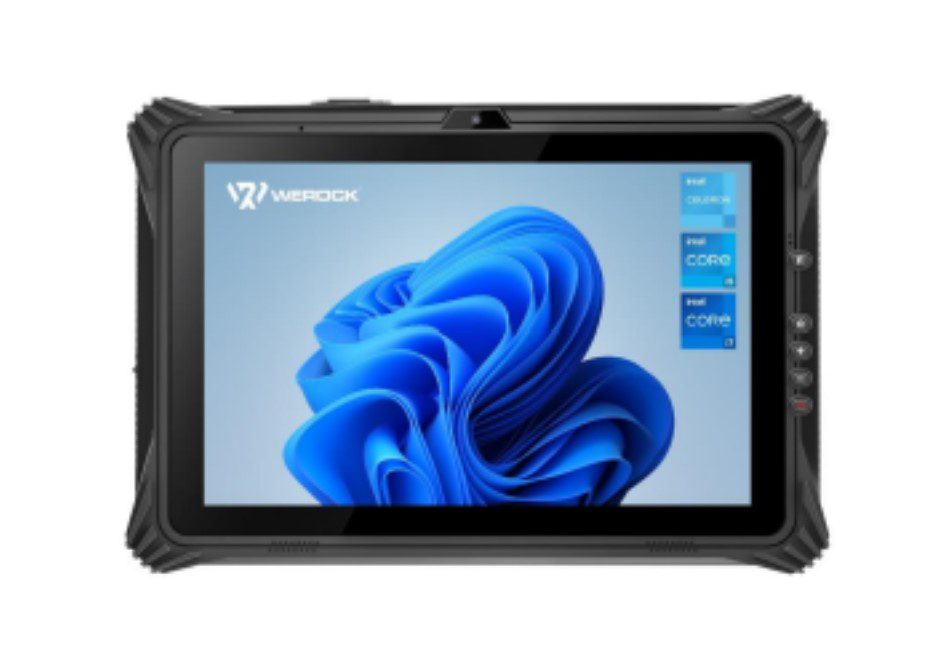 Powerful 12.2-inch Windows tablet now available with 12th Gen Intel® Core™ i5 and i7 processors (Alder Lake)
WEROCK Technologies GmbH, an innovative manufacturer of industrial computer technologies, is significantly expanding the configuration options of the Rocktab S512 rugged tablet. In addition to previous configurations, the compact PC is now also available with the latest 12th generation Intel® Core™ i5 and i7 processors.
In addition to working with simple client applications, professional users place high demands on their rugged technology. For these users, the Rocktab S512 now comes with 12th generation Intel® Core™ i5 and i7 processors, which are 200% faster than the base model. In addition, the models come with Intel® Iris Xe Graphics, which increases the computing power for real-time processing of large amounts of data, images and video feeds.
Professional responders often work under demanding conditions. That's why the Rocktab S512 is MIL STD-810G certified and IP65 rated. Thus, it is waterproof and dustproof, able to withstand almost all harsh conditions: dust, dirt, rain, snow and extreme temperatures from -20°C to +60°C cannot damage the tablet. It even withstands drops from a height of 1.2 meters or strong vibrations in cars.
Rocktab S512's bright, crystal-clear display for unparalleled clarity in any environment. It features a 12.2-inch Full HD capacitive screen with 10-point multitouch and a scratch-resistant 700 nits brightness that provides sufficient readability even in direct sunlight. Despite its robustness, the Rocktab S512 is very compact and at a depth of about 2 cm, it is comfortable to work with.
Fast uninterrupted connectivity on the road is provided by the integrated 4G LTE broadband Internet module. Also on board is a dedicated uBlox GPS module for accurate surveying or navigation. In terms of connectivity, the new Rocktab S512 is comprehensively equipped. On the side, the device has USB 3.0 Type A, USB C port, micro-SD card slot and mini HDMI. The included Intel® AX200 2×2 MU-MIMO WLAN adapter supports the new 802.11ax standard, is WiFi 6 certified and provides data speeds of up to 2.4 Gbps. Integrated Bluetooth® 5.2 opens up many other application scenarios, from connecting barcode scanners and augmented reality applications to car diagnostics or indoor navigation.
Rocktab S512 comes with many features out of the box such as hot swappable battery, fingerprint login, fast charging speed and many more. However, it can be extended with more options: configurations of up to 64 GB of DDR4L working memory (up to 16 GB by default) are available on a project basis. An expansion slot allows additional integration of a Gigabit Ethernet interface, a 2D barcode scanner, a serial RS232 port, an additional USB port or individual extensions on a project basis. Expandability comes from office and car docking stations, as well as an optional NFC module. Finally, the tablet's memory is freely selectable via a replaceable M.2 SSD.
Features of WEROCK Rocktab S512:
• Rugged industrial tablet for professional use
• 12.2 inch sunlight readable display
• Shock, vibration and drop resistance according to MIL-STD-810G
• Ideal for harsh environments as it is waterproof and dustproof to IP65 • Withstands drops over 1.2m
• Rugged body design, but only 2.2 cm deep
• Compatible with Windows 11
• Latest 12th generation Intel® processors with Intel® Iris® Xe graphics card
• Three performance classes to choose from: Celeron, Core i5, Core i7
• Up to 16GB of DDR4L RAM and 512GB of internal storage
• Large hot-swappable battery with a total capacity of 53 Wh
• Fast charging with 65 watts
• Full size USB 3.0 Type A and USB C port
• High-end GPS module from u-blox
• Optional Gigabit Ethernet, RS232 or 2D barcode scanner
• Fingerprint access
• Seamless WLAN connection according to WiFI5/6 standard
• 4G LTE high speed internet connection
• Bluetooth 4.2/5.0
• Micro SDXC card slot
• Docking stations and other accessories are available
• Climate neutral product: all greenhouse gas emissions from production and transport
"Employees of the field service have high requirements for our devices, and we want to satisfy them as well. The Rocktab S512 is evaluated with the latest technology for the ever-changing demands of the industry," said Markus Nicoleit, CEO of WEROCK. "New configuration options offer tremendous performance potential while maintaining high energy efficiency."
As with all WEROCK products, CO2 emissions from tablet production and transport, which cannot be avoided, are fully compensated through Gold Standard climate projects.
New configurations with Intel® Core™ i5-1235U and Core™ i7-1255U are offered as optional extras. Configuration with Celeron™ N5105 processor remains available.
The Rocktab S512 can be ordered now through direct sales or channel partners and is expected to be available later this year. More information about the tablet and WEROCK Technologies GmbH can be found here: https://www.werocktools.com/rugged-tablets/
[ad_2]

Source link