Honor Pad 8: An affordable mid-range tablet with a 12-inch display and 8 speakers | Tech Reddy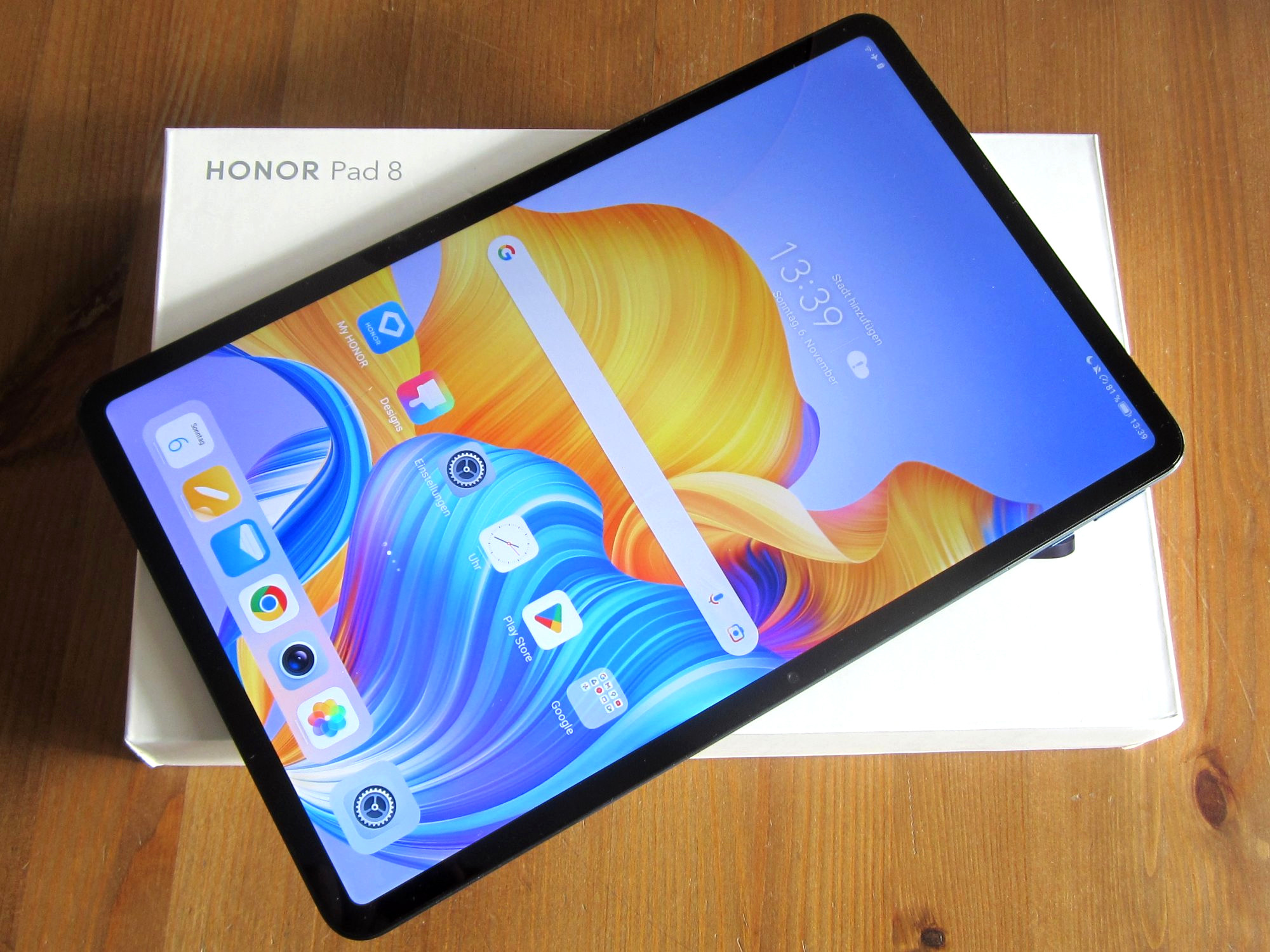 [ad_1]

Honor equips its mid-range tablet with a solid configuration. The Pad 8 features an octa-core Snapdragon 680 SoC and Adreno 610 graphics chip, 6GB of LPDDR4X RAM, 128GB of storage, a selfie and main camera (each with a 5MP resolution) and a 7,250mAh battery. The latter can be fully charged in 2 hours using the included 22.5-watt power adapter.
Lightweight aluminum body with 8 speakers
Despite the low price, Honor has given its tablet a high-quality unibody body made of aluminum, 7.9 millimeters thin, very well made and weighing only 520 grams. The lightweight metal chassis makes the Honor Pad 8 almost lightweight, especially compared to other similarly sized tablets.
The Pad 8 is suitable as a multimedia tablet for its size. First, it can play streams in HD quality with DRM WideVine L1 support. Secondly, it has 8 speakers with DTS:X Ultra support, which are distributed on both short sides of the tablet and produce powerful surround sound.
Up to 4 apps can be displayed simultaneously
Two special features of Honor's in-house Magic UI 6.1 user interface also take advantage of the tablet's large display size. In multi-window mode, the tablet can display 4 applications at the same time, which can be arranged and resized as desired. Additionally, photos and documents can be transferred between open applications.
Those who own an Honor smartphone with Magic UI 3.0 or higher can also use the Pad 8's second feature. It allows you to mirror the screen of your Honor smartphone on the tablet, allowing you to drag and drop photos and videos. from one device to another.
Read the full Honor Pad 8 review here.
My interest in computers started with the C64. Since then, I've put everything that came my way in terms of hardware through its paces. From the C64 to the Amiga 500 and the first computer with an 8088 CPU, my list of projects grew longer and longer. For more than 20 years, I have turned my hobby into my profession, and since 2021 I have been active in the mobile section of Notebookcheck. Before that, I worked as a hardware editor for IDG Media (tecChannel.de) and VNU Business Publications (VNU Business Publications). PC Professional), among others.
Growing up in regional Australia, I was first introduced to computers as a teenager after a broken leg in a football (soccer) match condemned me to a temporarily confined lifestyle. Soon I started building my own system. Now I live in Germany, I moved here in 2014 and study philosophy and anthropology. I am particularly interested in how computer technology has fundamentally and dramatically changed human culture and continues to do so.


[ad_2]

Source link