Government schools in NDMC areas are seeing a drop in enrollment | Tech Reddy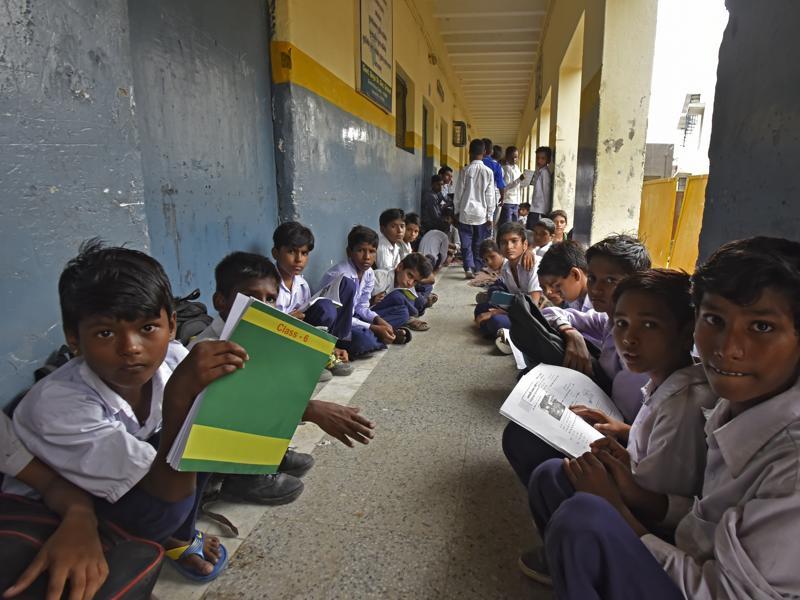 [ad_1]

Many Delhi government schools may be overcrowded, but those in the New Delhi area are witnessing a steady decline in the number of students.
At Government Boys Senior Secondary School (GBSSS) Number 3, which runs grades 6-12, enrollment has dropped by 35% over the past six years. At least five other schools in the area are facing this peculiar problem. School administrators say people in the neighborhood are mostly government employees who can afford private schools for their children.
Reasons for low enrollment
There are schools in the city where a teacher has up to 100 students in a class. But at GBSSS Number 3, the teacher-student ratio is 1:19 – much lower than 1:30 as mandated by the Right to Education Act 2009.
There are 531 students in the school this year compared to 683 in 2015. "In 2010-11, we had 837 students. The number is decreasing every year also because there are no feeding schools. NDMC (New Delhi Municipal Council) schools in our area have been upgraded up to class XII," said Principal Sansari Lal Sharma.
Similarly, in the GBSSS Number 4 in Sarojini Nagar, which conducts classes 6-12, 579 students were enrolled this year.
"Most students from Class 9 onwards come from distant areas, but parents do not allow younger students to travel so much. My school has 98% students from distant areas in secondary school and top and they change a lot of buses to get there," said director Hitender Yadav.
Government schools allow entry to students living within a radius of 3 km and students. To admit students who live further away, permission is required from the regional deputy director of education.
"The process of getting permission is tedious and should be eased," Yadav said.
At nearby Ganesh Shankar Vidyarthi Sarvodya Bal Vidyalaya No 1, which has classes from Class 1 to 12, the number of students is relatively higher at 976. But principal Krishan Pal Singh said most of the students come from distant areas like Badarpur, Madanpur Khadar. , Faridabad and Greater Noida.
Solution
The sources said that the government plans to solve the crisis and allow students from overcrowded schools to get admission in schools with low enrollment.
Many principals said that the government should solve the problem of transportation. "Most students come here from border areas where there are resettlement colonies. The government can start direct buses from those areas to schools here," suggested Sharma.
Yadav said the government may also offer a discount on bus fares to students. "DTC is owned by the government. They can offer some kind of refund to students on the fare. Some students travel four hours every day to come here because they have to change buses," he said.
Sharma said, "If students move there, it will help reduce the burden on schools in border areas where the population is higher."
Read more stories about the State of the Schools here
[ad_2]

Source link