[ad_1]

The JCB Tough tablet will be available from November
Genuine Case Company has launched a new JCB Tough tablet aimed at trade professionals, adventurers and logistics companies.
Its 8-inch Gorilla Glass screen, reinforced rubber corners and factory-installed screen protector are designed to withstand a lot of knocks and scratches, and it's drop-tested to 1.8 meters and rated Ip68 for water and dust resistance.
The tablet is equipped with a Mediatek Octacore processor, 128 GB of storage and 6 GB of RAM, and a large 12,200 mAh battery that provides up to 15 hours of continuous screen time.
It has a 21MP and 8MP camera along with 4G and NFC connectivity and comes with a two-year warranty.
The device comes with an optional speakerphone, a programmable smart key and a dual SIM slot.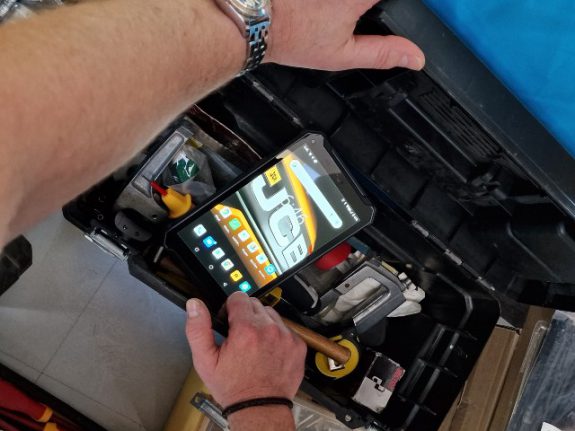 Founder Roy Taylor said: "Our history with JCB dates back to 2007 when we launched the original JCB Toughphone. We have launched several successful products including "The World's Toughest Phone" and "The World's First Floating Phone". We feel there is a gap in the market for a rugged tablet that provides an all-round professional solution.
"The JCB brand is synonymous with hard-wearing quality. A brand you can trust. Working with JCB, we've produced a Tough Tablet that's versatile, well-built, well-priced and, based on our research, matches what the market wants.
The new JCB Tough Tablet range will be available from Genuine Case in November, with other stockists and retailers to be announced soon.
[ad_2]

Source link